Your Bead Studio and Work Area
As a jewelry designer you will be spending the majority of your time in your workshop or bead studio. The design and setup of your work area can contribute greatly to the satisfaction of working in it and to the efficiency in producing your crafts for profit.
Working Out Of the Home
People who enter the craft field today do so because they feel it offers more freedom and opportunity for creativity and self-expression than do other professions, turning out high quality, aesthetically appealing products. Producing and selling handmade bead jewelry is also an excellent way to start a small home-based jewelry business, even if its only part-time, because it requires little start up investment. Most handcrafted products are made with the simplest of tools, equipment and raw materials so there is no need to invest in costly inventory and equipment.
With low rent, or rather, no rent, running a jewelry business from home not only cuts location costs, but also allows you to deduct a portion of your mortgage interest payments and utilities as part of doing business at tax time.
Maintaining a low overhead is the most important rule of business, especially when you're just starting out. Operating a business at home not only helps you save money, but it also eliminates the risks of signing a long-term lease or acquiring a lengthy list of liabilities. Also, commuting time and expense are reduced or eliminated giving you as much as two to three extra hours of productive time each day.



Planning Your Work Area
The following is a list of important factors which should be considered when planning and designing your work area or bead studio:
Space

Your first consideration when setting up your work area and bead studio should be the space or the room you plan to work in. This area should be used exclusively for your jewelry business. When everything is in one area it makes it so much easier to find things, to get down to work, and to protect the work you've produced. Setting up your bead studio or work area in a family room where children play is probably not a safe place for your equipment or finished work nor is it one that allows you the concentration to be creative.

Make sure the space you decide to use can be set up as a permanent work area. If you constantly have to set up and take down your tools and equipment, you'll spend more time getting ready to work than working. This can greatly cut in on your production time.

You will need adequate space to move around in, as well as for work benches, tables, shelves, and any tools and/or equipment that you will need to make jewelry. Make a list of everything that you will need or have and measure the area to ensure that it will all fit.

In planning your bead studio and work area be sure to incorporate areas for storing finished work and space for work in progress or stages. Be careful where you plan to put these areas you don't want your shelf of freshly painted work next to your table saw.

Efficiency

Plan the layout of your bead studio and work area with the various operations of your jewelry making in mind. Think of the flow of work from design to completion and break this flow down into stages. By isolating different parts of the work process in different areas of the workshop helps to avoid dragging tools and work from one end of the work area to the other and back. This will also help to prevent tools and equipment from getting mixed up and prevent beads and jewelry components from also getting mixed up.

A good layout of bead studio and working areas along with the tools, equipment and materials needed, can make a great difference to the efficiency and profitability of your home jewelry business



Production Needs

Every beaded jewelry technique has it's own individual production needs. If you have been designing your jewelry for some time now, then chances are you already have some of the tools and equipment you will need.

If you are just starting out then invest in the tools and equipment you will use the most. If there is a special tool or piece of equipment that will cut down the production time or make producing your jewelry easier, such as a good set of pliers, a drill or a bead spinner, then consider the investment. Time is money, and saving time can do a lot to increase your profit margin.

In accessing your production needs also take into consideration electrical power, water, and/or even a telephone.



Working Environment

Be comfortable. There's no reason why jewelry designers should suffer. Check the height of your table or workbench. Is it so low that you have to bend over unnecessarily, or so high that your arms get tired too soon?

If you stand a lot, have a thick mat to stand on. If you sit a lot, invest in a comfortable chair that offers good back support.

Do you need extra ventilation or air conditioning? During the hot summer months your work area may turn into an oven and have little or no air movement. It is hard to be productive in hot, dead air and you will find yourself tiring easily. If you can't afford air conditioning, then at least invest in a fan.

While your bead studio and work area does not need to be decorated or elaborately laid out, it should be a workplace that you look forward to being in and hate to leave. Design a work area that is not only efficient but also a pleasant and comfortable place which to work. If you can accomplish that, then both you and your jewelry making business will benefit.



Lighting

You will spend a lot of time working under the lights in your bead studio and work area so ensure you have proper lighting. The average spare room or basement will most likely not provide enough lighting for your work area. Lighting should be of good quality and properly located. Poor quality in lighting causes fatigue, headaches, eyestrain, and low productivity, so make sure your lighting is adequate. Plan your lighting requirements not only for your personal comfort but also for eye safety.

Studies prove that bad lighting has an adverse affect on both mood and behavior, while good lighting improves productivity and contributes to a sense of well-being. Shadowy, uneven lighting is especially tiring. Pay particular attention to areas of your bead studio and work space where close, concentrated work will be done, and be sure they are adequately lit. By adding some track lighting or inexpensive clamp-on lamps, you will feel better about your work and be more efficient.

Many offices and bead studios use fluorescent lighting for its ability to light without shadows, an important consideration for eye comfort. Fluorescent lighting is also more energy efficient than the incandescent light normally used in homes, and it will last up to 20 times longer. Consider fluorescent light if your work demands that you move constantly between one area of the room and another.



Storage

When designing your bead studio and work area be sure to plan for ample storage. You will need storage space for your raw materials, tools, supplies, work in progress, and finished items. Be creative and improvise where needed. Also take into consideration any dangerous tools or materials or chemicals that will need special racks or storage containers. For more information and storage tips, see the section titled Storage further on in this article.



Safety

Safety should be your major concern not only in the design of your bead studio and work area but also in maintaining it once you get under production. Always keep your work area free of clutter and garbage. Your studio should be designed so that fire exists and working areas are clear with no overcrowding.

Keep dangerous tools or utensils and raw materials safely out of the reach of children, you may need to install special storage racks or enclosed cupboards to ensure your family's safety.

Never leave unattended electrical tools plugged in, especially heating tools such as glue guns. Inspect machinery and electrical equipment regularly.

Never smoke or eat in your work area. Have a first aid kit and fire extinguisher handy.

If you use a kiln, has the bead studio or work area been made reasonably safe from fire? What about electricity? Are the services adequate for your needs? Chances are that you will require more electrical outlets than the average home provides. Power is needed to run all your electrical tools and equipment and any office equipment you may be using such as computers, printers, copiers, and/or Fax machines. They all need to be plugged in somewhere. You may want to discuss your power needs with an electrician before you start. Depending on what your equipment demands, you might need to add extra circuits to take the additional load.



Health Hazards

Ensure your bead studio and work area is properly ventilated, open windows and doors, or install an exhaust fan if necessary. Kilns must be used in a ventilated space due to hazards in fumes from glazes in the firing process. If you use hazardous chemicals or toxins check with ventilation experts who can recommend the proper ventilation system for the type of work you do.

Learn about the hazards of the materials and processes you use; and try to use the least possible toxic materials and processes. Ask the manufacturers for safety data sheets on their products.

You may think that the products you use are not really dangerous. But toxins are found in most of the paints, varnishes, aerosols, resins, and dyes that you use. Toxic substances build up over time and can be extremely harmful to your health, permanently damaging your body. Even dust particles and fibres can build up over time resulting in serious allergies.

Toxins are absorb in the body through the nose, mouth and skin. Never eat or drink around toxic substances. Vapours and dust could dissolve in a cup of coffee or collect on sandwiches while you are having a quick snack on the job. Wash your hands often. Reserve special work clothes for studio use only, and wash them frequently, separately from other laundry.

Wear the right protective equipment when obviously required. To protect skin use gloves and barrier creams. A chemical mask can protect you from many dusts, fumes and gases. Take the time to protect your ears if you work around loud, noisy equipment. Protect against eye damage by wearing approved safety glasses or face shields when grinding, chipping, sawing or welding. Exposure to dusts, aerosol sprays, gases, and fumes from solvents can also cause serious eye damage. Safety supply stores can help to determine the appropriate protective equipment needed for your type of work.

Clean up spills immediately after they occur. Damp-wipe and damp-mop the bead studio and work area at the end of each work day; never sweep or vacuum since this sends clouds of very fine dust particles into the air, which circulate for up to a couple of days, and which you breathe.

Completely separate the work area from the living area so as to limit your exposure period to possible contaminants. The body needs a chance to detoxify itself.

Be careful when allowing children into an area where you are working, especially if you are using any aerosol sprays, solvents, dust powders, gases, or kilns. The brain and nervous system are more delicate in children making them especially liable to be physically damaged by inhaling or ingesting potentially dangerous chemicals. With their body weight being so much smaller it takes very small doses of toxic substances to injure them seriously. If you allow your children to create their own projects using any of your supplies such as clays, paints, glazes, inks, etc., read the labels carefully. Many of these products contain lead, which can cause brain damage or kill children.




Office Space

You should keep your paper work separate from your production area. There is nothing worse than spilt paint, glue drippings, etc. on invoices, show applications, business letters, and other office papers. If you are unable to use a separate room in your bead studio for your office space then just set up a desk in your workshop but away from your production area.

If your office equipment includes any of the latest technology such as a computer, laser printer, Fax machine, photocopier, answering machine, etc., then never set up your office space in a work area that generates a lot of dust. If you have no choice but to set up your office in your work area, then be sure to protect your office equipment with a protective covering or plastic sheeting.



Show Room/Sales Area

If you are planning to do a lot of retailing from the workshop or bead studio, you may want to set aside a separate area as a show room and to handle sales. You must first check your local zoning laws to ensure that you are able to sell from your bead studio.

If you are permitted to sell from your workshop and/or bead studio, your show room and sales area does not need to be partitioned off separately from the working area. In fact, if you are interested in demonstrating your jewelry making techniques, it may actually help sales if people can watch you at work. Some jewelry designers find this a distraction and prefer to keep the selling and production sides of their jewelry businss separate. If this is the case then you will have to partition off part of your workshop or bead studio or make use a separate room to use as a retail shop.

If you plan to open up your workshop or bead studio to the public then you must take into consideration about parking for your own and visitor's cars.



Insurance

As a jewelry designer the minimum insurance you require is protection of your stock and equipment (property insurance) and protection if someone sues you (liability insurance).

Property Insurance should cover fire, theft, vandalism, third party injury and water damage. Your current basic home owners' or apartment owner's policy may void any coverage of business-related assets. Therefore, you should request that coverage be added to include the business assets which can often be supplemented with the addition of a special rider to cover a business activity in the home. The property and content insurance coverage will enable you to replace or rebuild your home as well as replace inventory and equipment. Make sure your policy is a "replacement" policy and covers business use of the premises.
Public Liability protects you as a business owner. This type of policy covers losses that you would be liable to pay for causing bodily injury to someone (e.g. a customer sues you for injuries sustained while falling down on your front step while coming to or from your office, bead studio, or workshop,) or damage to the property of others (e.g. you delivered a necklace set to the home of one of your customers and accidentally knock over and break an heirloom vase). This type of policy generally covers negligence on your part that accidentally causes injury to clients, customers, employees, or the general public.
Product Liability offers protection against a lawsuit by a customer or client who used your product and sustained bodily injury or property damage because of it (e.g. if a child swallows part of a beaded bracelet, or a customer injures herself from a poorly designed necklace or choker, the maker of the product can be held responsible).



Room For Expansion

When designing your bead studio and work area take into consideration your possible future needs. Starting out you may be using the bare minimum tools and equipment, but once you get going is there room for the purchase of larger machinery and equipment?

What about when sales pick up and you need to order raw materials in greater quantities, and produce your work on a larger scale, or even hire help? Is there room for expansion?
Storage in Your Bead Studio
As in any type of business, storage can present a problem—if there isn't any space available to store things.
To make your production process run more smoothly and efficiently you need to have the proper amount of tools, supplies, and materials available and accessible.
Make use of every possible space to store things—from your floors to ceilings. You want to keep raw materials, supplies, tools, and finished craftwork easily accessible and in good condition. Install plenty of shelving, mount Peg-Boards on walls, and use hooks and doweling to hold rolls of ribbon, cording, thread, string, magnetic tape, wire etc. Small supplies can be kept in jars, cans, or bins that are properly labelled.
Be aware of which raw materials can spoil or soil easily. Protect them properly so that time isn't wasted in getting them back into shape and money isn't wasted in throwing them away because they're unusable.
Clean shop. Go through all your old supplies. Try not to clutter up your bead studio and work area with materials or goods that don't need to be there. Separate items that need storage into two groups: those that need to be close by and those that don't. Organize and pack away what's not in use or out of season in label boxes. Get rid of all outdated materials that you will never use. If you must, have a garage sale.
Try to use the same size containers when packing away materials and supplies. This will make them easier to stack. To prevent any materials or supplies from being crushed, be sure to stack heavier boxes on the bottom and lighter ones on top.
Don't underestimate your storage needs. Check your home for hidden space that can be used for excess storage. Consider a little-used closet where clothes racks could be replaced with inexpensive shelving. Store boxes of supplies under beds, in the attic, and in the garage if lack of heat will not damage the stored goods. Large Rubbermaid plastic bins with lids are great for protecting supplies from dampness or moisture, especially if you plan to store them in the garage or outside garden shed, they also stack well.
Storage space must be seriously taken into consideration when considering buying relatively large quantities of raw materials. It is no good buying your raw materials in bulk if you have no where to store it.

Organization
Get organized! Ensure everything is properly identified and easily accessible, so that you don't spend useless and frustrating time looking for things. Have a special place for each tool, instrument, utensil, or device that is used in the production of your jewelry production and be sure to put it back in the same place after each use. Searching for the round nose pliers or jump rings, crimper, scissors, measuring tape, or any other device can break your flow of productivity and really add to your labor time. To make your production process run more smoothly have everything well organized so you will know exactly where to find it when needed.
Clean up after each stage of production and put all tools and left over materials back where they belong. If you don't clean up on a regular basis you will find your work area in a chaos, and spend precious time searching amongst the clutter looking for tools or pieces of materials that you need.
To help keep abreast of what you are using in inventory, what's left and what supplies are needed keep a constant track of your inventory both "in" and "out". Store all your supplies with an inventory record (index card) as mentioned above under Inventory Control. Be sure to have a reorder point so that you don't unexpectedly run out of materials and have to hold up production until more arrives.
---

Return to top of Your Bead Studio or Work Area
Return to top of Bead Jewelry Making: Mastering the Production Process
Return to Beading Design Jewelry home page.

Bead Manager Pro
will save you time and money.
With fully automated inventory and pricing of your jewelry pieces you will always know whats in
stock and what to charge!
Bead Manager Pro Jewelry Software



Recommended Articles:

Making Jewelry Tips and Tricks

Your Bead Studio and Work Area

Buying Bead Jewelry Supplies Wholesale

Unique Beaded Jewelry - One-of-a-kind Vs Production Pieces

Making Jewelry - Producing in Quantity

Managing Your Jewelry Inventory for Success





Recommended e-Books:
Wire Tips, Tricks &
Techniques to Make Your
Designs Come to Life


Discover the secrets of contemporary wire wrapping


The Complete Bead Guide.
The Complete Bead Guide Answers All Your Questions About Beads And Is The Ideal Ebook For Beginners & Experienced Bead Lovers!
How to Make
Personalized Jewelry for
Fun and Profit!


Learn How to Make
Fork Bracelets


Learn How To Make
Gorgeous Bead Jewelry


Discover How You Can Start Making Money From Your Own Home Based Jewelry Business


Make Money Doing
Something You Love!


The Ultimate Bead Lover's Guide.
A Comprehensive Guide To Beading, Covering Techniques And Styles Of Beading With Loads Of Clear Illustrations. It covers everything you need to know to start getting addicted to beading. Also includes book on selling your jewelry.
Beading for Beginners
A Visual Guide To Beading Techniques. A New Artistic Beading eBook that Teaches You the Quick and Easy Beading Steps You Need to take You from Beading Basics to Beading Like a Pro!
FREE e-Books:



Thinking of building your own website? Or want to improve
your online presence with the website you have now?
Turn Your Knowledge
Into Revenue!
Checkout these FREE ebooks.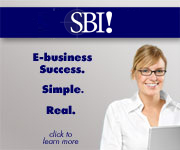 Visitors Since Nov 22, 2011