Bead Manager Pro
will save you time and money.
With fully automated inventory and pricing of your jewelry pieces you will always know whats in stock
and what to charge!
Bead Manager Pro Jewelry Software Automate your business, saving
you time and money


The A-Z Steps to
Becoming a
Jewelry Designer


Recommended Articles

Jewelry Design Forum

What Makes A Good Beaded Jewelry Design?

Your Jewelry Designs Must Have Customer Appeal

What to Do When Your Handmade Bead Jewelry Isn't Selling
How to Give Your Jewelry Designs a Personality That Sells

Handcrafted Jewelry - Imparting the 'Special' Touch

Learning Jewelry Making Skills

Inspirational Jewelry - Wear Your Beliefs!

Designing Jewelry for Teenagers - A Profitable Market Niche

Market Research for Your Bead Jewelry Designs

Tips for Photographing Jewelry

Necklace Ideas Using Brass Jewelry Findings

How to Design Your Own Jewelry






Like to know how
easily this website has
risen to rank not only in the
top 1%, but the top 0.5%
of over 100 million active
websites online. Click here to read my
Website Success Story!


Recommended e-Books

Quick and easy
copyright protection.


Wire Tips, Tricks &
Techniques to Make Your
Designs Come to Life


Discover the secrets of
contemporary wire wrapping



The Complete Bead Guide.
The Complete Bead Guide Answers All Your Questions About Beads And Is The Ideal Ebook For Beginners & Experienced Bead Lovers!
How to Make
Personalized Jewelry for
Fun and Profit!


Learn How to Make
Fork Bracelets


Learn How To Make
Gorgeous Bead Jewelry


Make Money Doing
Something You Love!


Discover How You Can Start Making Money From Your Own Home Based Jewelry Business


The Ultimate Bead Lover's Guide.
A Comprehensive Guide To Beading, Covering Techniques And Styles Of Beading With Loads Of Clear Illustrations. It covers everything you need to know to start getting addicted to beading. Also includes book on selling your jewelry.
Beading for Beginners
A Visual Guide To Beading Techniques. A New Artistic Beading eBook that Teaches You the Quick and Easy Beading Steps You Need to take You from Beading Basics to Beading Like a Pro!
Sell more jewelry online
with social networking


Do you have questions about
how to sell your jewelry?
Find the answers here!





FREE e-Books



Thinking of building your own website? Or want to improve
your online presence with the website you have now?
Turn Your Knowledge
Into Revenue!
Checkout these FREE ebooks.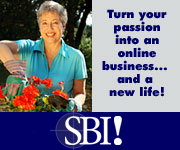 Visitors Since Nov 22, 2011