Bead Manager Pro
will save you time and money.
With fully automated inventory and pricing of your jewelry pieces you will always know whats in stock
and what to charge!
Bead Manager Pro Jewelry Software


Do you have questions about
how to sell your jewelry?
Find the answers here!


Recommended Articles:
Jewelry Marketing
Discussion Forum

How to Use Trunk Shows to Market Your Handmade Jewelry

Sell Through Jewelry Consignment

Become an Effective Salesperson

Sell Your Beaded Handmade Jewelry at Craft Shows
Market Your Own Bead Jewelry Kits and Designing Skills


Selling Your Jewelry Wholesale

Sell Handcrafted Jewelry Wholesale

Wholesaling Jewelry to Retail Outlets

Sell Your Jewelry In Gift Shops

Writing Up the Wholesale Purchase Order

Using A Jewelry Sales Representative to Sell Your Jewelry

Selling Wholesale Though Mail Order

Packaging and Shipping Your Jewelry

Business Terms and Definitions


Jewelry Shopping Service

What is a Jewelry Shopping Service?

How I Stumbled Across the Lucrative Jewelry Gift Service Niche

Tailor Your Jewelry Gift and Shopping Service to Your Local Market

Working with Your Jewelry Shopping Service Clients


Home Jewelry Parties
Sell Jewelry Through a
Home Party Plan

What Are Advantages of The Jewelry Home Party Plan?

Start a Home Jewelry Party Business

Home Parties For Jewelry Business


Recommended e-Books:

Make Money Doing
Something You Love!


Discover How You Can Start
Making Money From Your Own
Home Based Jewelry Business


Sell more jewelry online
with social networking.


Sell your jewelry to this
huge, untapped market


How to Make a Killing
Selling Bead Jewelry




FREE E-BOOKS:



Thinking of building your own website? Or want to improve
your online presence with the website you have now?
Turn Your Knowledge
Into Revenue!
Checkout these FREE ebooks.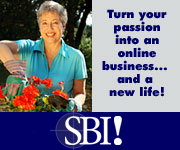 Visitors Since Nov 22, 2011