Bead Manager Pro
will save you time and money.
With fully automated inventory and pricing of your jewelry pieces you will always know whats in stock
and what to charge!
Bead Manager Pro Jewelry Software Automate your business,
saving you time and money


Sell your jewelry at
shows, fairs and festivals.


Recommended Articles:

Selling Jewelry Discussion Forum

Jewelry Display Tip #1 - Learn From Others

Planning Your Craft Show Booth

Your Jewelry Displays Must Sell - Five Steps of A Sale

Booth Design: Principles of Design and Arrangement

Light Sources As Selling Tools

Designing Your Booth Using Display Fixtures

Price Tags and Promotional Materials

The Importance of Boothmanship

How to Prevent Shoplifting at Your Jewelry Booth

Common Errors in Displaying At Craft Shows

Sell Your Jewelry at Craft Shows





Like to know how
easily this website has
risen to rank not only in the
top 1%, but the top 0.5%
of over 100 million active
websites online.
Click here to read my
Website Success Story!
Recommended e-Books:
Discover How You Can Start Making Money From Your Own Home Based Jewelry Business


Make Money Doing
Something You Love!


Sell your jewelry to this
huge, untapped market


The Jewelry Party Business Guide


Do you have questions about
how to sell your jewelry?
Find the answers here!





FREE e-Books:



Thinking of building your own website? Or want to improve
your online presence with the website you have now?
Turn Your Knowledge
Into Revenue!
Checkout these FREE ebooks.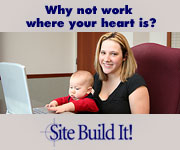 Visitors Since Nov 22, 2011