Bead Manager Pro
will save you time and money.
With fully automated inventory and pricing of your jewelry pieces you will always know whats in stock
and what to charge!
Bead Manager Pro Jewelry Software Automate your business,
saving you time and money




Like to know how
easily this website has
risen to rank not only in the
top 1%, but the top 0.5%
of over 100 million active
websites online.
Click here to read my
Website Success Story!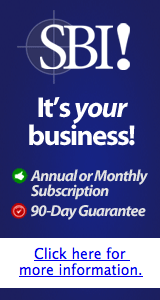 Recommended Articles:
How to Build A Website
Introduction to Color Theory
Using the Color Wheel to Create Stunning Combinations

Color Schemes
Learn how to design stunning bead jewelry using and experimenting with various color schemes.
Monochromatic Color Scheme
Analogous Color Scheme
Complementary Color Scheme
Analogous-Complementary
Dual Complementary Color Scheme
Modified Triad Color Scheme
Near Complementary Color Scheme
Split Complementary Color Scheme
Square Tetradic Color Scheme
Triadic Color Scheme
Symbolic Meaning of Colors
Discover how the meaning of colors can help add a certain expression of feelings and emotions to your jewelry designs.

Beige
Black
Blue
Brown
Gold
Gray
Green
Orange
Pink
Purple
Red
Silver
Turquoise
White
Yellow
Awareness Ribbon Color Meaning
Ancient Egyptian Color
Artists' Historical Palettes:
Modern Art
Recommended Books:
Beader's Color Mixing Directory


Make Money Doing
Something You Love!


Discover How You Can Start Making Money From Your Own Home Based Jewelry Business


The Complete Bead Guide.
The Complete Bead Guide Answers All Your Questions About Beads And Is The Ideal Ebook For Beginners & Experienced Bead Lovers!


FREE e_Books:



Thinking of building your own website? Or want to improve
your online presence with the website you have now?
Turn Your Knowledge
Into Revenue!
Checkout these FREE ebooks.


Visitors Since Nov 22, 2011