Light Sources As Selling Tools
Lighting is an important part of your selling tools because customers can be encouraged to buy with the judicious use of lamps. It is up to you to obtain the desired effect. Because present-day lamps are economical, anyone can afford the variety necessary for effective display.


Florescent Lamps. Florescent lamps come in various wattage and sizes and are used for general room lighting, large-area lighting, and for specialized lighting on shelves and showcases. A wide range of shades is available for enhancing the colors of merchandise and the atmosphere of the booth.

Warm white and deluxe warm white florescent lamps create a warm atmosphere and blend well with incandescent lamps.
Deluxe cool white florescent lamps produce a cool or neutral environment that blends with daylight. They give colors a bright, clear natural appearance and flatter customers, employees and the booth decor.

Colored florescent lamps - blue, green, cool green, gold, pink, and red-produce dramatic effects and colored backgrounds.

Ultraviolet florescent lamps can be used in areas of reduced general light level to create unusual black light displays.



Caution: If only florescent lighting is used in your selling tools, the overall booth atmosphere may appear dull and uninteresting. This can be avoided by combining florescent and incandescent light.




Incandescent Lamps. Incandescent lamps have sharply defined beams that are easily directed to emphasize merchandise. They come in a great variety of types, shapes, beams, wattage, and colors.

Reflector lamps are most widely used for spotlighting interior displays. The reflectors are sealed in and never need cleaning. They are available in 75-, 100-, 150-, and 200-watts and in spot and flood beams. For higher intensities, 300-watt lamps are available to produce spot, medium flood, and wide flood patterns.
Color spot lamps of 150-watts with integral dichroic-coated lenses produce concentrated beams of amber, green, blue, yellow, and red light. They can be used at increased distances from the merchandise.
Cool reflector lamps are good to reduce deterioration of perishable displays, fading or discoloration of merchandise, and to boost customer and clerk comfort. A dichroic coating on their built-in reflector removes most of the heat from their light beam yet retains high light output and good beam control . Smart, decorative lamps in 10- to 100-watts sizes and a variety of finishes, shapes , and colors can add sparkle to your displays. For example, Early American chimney lamps lend colonial charm to a display of handmade quilts.
Use miniature portable spotlights to accent small display areas, show cards, and specific items in a massed display. Compact footlights help relieve shadows near the bottom of vertical displays.
Because electrical outlets aren't always available, it isn't always possible to use special effects lighting as one of your selling tools. If there are outlets, be sure to use secondary and atmosphere lighting. The difference it makes in your sales will be tremendous.
Although these lights should be part of your selling tools you still need to take care with electrical connections. If the show you are exhibiting in charges for electricity, then try to wire all your power requirements through a single junction box, this can help you avoid extra charges for a second or third connection at the show.

Always use a three-wire system and be sure it meets the building codes. Make sure all wires and cords are concealed and taped down so no one will trip over them, also that extensions and connections are in good repair and will pass fire inspection. Frayed cords and connections have been known to start fires in packing materials under tables.
---
Related Articles:
Craft Booth Display Lighting
Learn how proper display lighting is vital to selling.

---

Return to Light Sources As Selling Tools
Return to top of Displaying Jewelry To Sell
Return to Beading Design Jewelry home page.

Bead Manager Pro
will save you time and money.
With fully automated inventory and pricing of your jewelry pieces you will always know whats in stock
and what to charge!
Bead Manager Pro Jewelry Software Automate your business,
saving you time and money


Sell your jewelry at
shows, fairs and festivals.


Recommended Articles:

Selling Jewelry Discussion Forum

Jewelry Display Tip #1 - Learn From Others

Planning Your Craft Show Booth

Your Jewelry Displays Must Sell - Five Steps of A Sale

Booth Design: Principles of Design and Arrangement

Light Sources As Selling Tools

Designing Your Booth Using Display Fixtures

Price Tags and Promotional Materials

The Importance of Boothmanship

How to Prevent Shoplifting at Your Jewelry Booth

Common Errors in Displaying At Craft Shows

Sell Your Jewelry at Craft Shows





Like to know how
easily this website has
risen to rank not only in the
top 1%, but the top 0.5%
of over 100 million active
websites online.
Click here to read my
Website Success Story!
Recommended e-Books:
Discover How You Can Start Making Money From Your Own Home Based Jewelry Business


Make Money Doing
Something You Love!


Sell your jewelry to this
huge, untapped market


The Jewelry Party Business Guide


Do you have questions about
how to sell your jewelry?
Find the answers here!





FREE e-Books:



Thinking of building your own website? Or want to improve
your online presence with the website you have now?
Turn Your Knowledge
Into Revenue!
Checkout these FREE ebooks.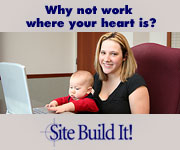 Visitors Since Nov 22, 2011