Children change you... your thoughts, your feelings, your relationships, your identity. Family now comes first.

Loving, nurturing, helping, guiding, playing, comforting, organizing, mediating, laughing, managing, healing, giving... you are in constant motion as a stay-at-home mom. And you are loving it!


Download Free WHAM-IT! Course

So... if you stay at home, why not Work At Home, Mom (WAHM)? Here are just a few people, men and women of all ages, who are doing exactly that...



Click here for videos by mothers working from home.

There is no other place that you would rather be than with your kids. But, at the same time, you would also like/need to contribute financially to the family.

The regular options, though, are not inspiring...

Returning back to an old job or starting a new one outside the home is not the ideal solution (even at part-time status)...

The pressures are exhausting... child-care arrangements, schedules, deadlines, clothing requirements, transportation costs, sick days, domestic chores, school events.
Quality family time is constantly getting the squeeze.

A weekly pay check hardly seems worth it.

You want to be a "WAHM," a "Work-at-Home Mom/Mother"... but not just any kind of WAHM.

Stuffing envelopes, or doing house parties, or making phone calls, does not appeal to you. How do you find work that "fits" naturally with your family needs and yet is rewarding, exciting and soul-satisfying for you?


You want more out of life, not less,
for your family and for yourself.

Four ordinary WAHMs, three from the United States and one from the UK, are using what they consider the best "work" solution on the Internet...

Each one is building a profitable online business by providing quality information about a subject or theme that she knows and feels passionate about. There are thousands and thousands of people surfing on the Net who want to read about that theme - and spend money on it - now.

These moms follow a common-sense proven process that doesn't require prior experience or technical knowledge to be successful. They guide you through the process in WAHM-IT!, The Masters Course, using easy-to-understand language.

By creating an information-rich Web site that is based on something you know and love, you too can build a real, long-term business...

"It's all very do-able. We know, because that's how
we work. Not only do we enjoy the benefits of
staying home with our children, but our "beyond
mom" needs are fulfilled, too. What could be better
than earning money... on our time, doing work we
love?"

An online business is affordable, flexible, and convenient. You can work at your Web site and business when you like, at the speed that suits you, and still put the all-important needs of your family first. In other words, you can take your family to work with you!

Learn from the experiences and advice of Elizabeth, Cate, Jennifer and Erin, and several other successful WAHMs, in WAHM-IT!, The Masters Course. They are busy moms just like you and they know what it's like.

So they have taken the time to tell you everything. And they do it in simple, short practical terms, building from the ground up.

They start all the way back at the "very beginning," from reviewing all your options and organizing properly. And they progress all the way to the final desired outcome, including the nitty-gritty of how to actually build a substantial income online, illustrating with well-explained case studies.

"It's a cold, rainy day in England and I have just
spent the last couple of hours reading your
fantastic Step-by Step Guide.

Each part (of the 3) is inspiring, informative and
most of all motivating! You have completely hit the
right buttons.

I loved reading the individual experiences,
especially when the money earned didn't brag huge
Get Rich Quick amounts. I felt it was both honest
but also realistic."
Tina Vickery, stress-anxieties-solutions.com

Find out how to use the Net, the right process, and the right tools to achieve the kind of "work payback" that you have been dreaming about...

Be there for your kids, generate long-term income (that could very well become your family's primary income), fuel your own creativity and passion, and of course, have fun!

Click here for more information about mothers working from home.
The Masters Course

The WHAM-IT! Masters Course comes in three parts:
wahm-guide.pdf -- "WAHM-IT!, The Masters Course" provides all the how-to information you need to successfully build a real business on the Net.

wahm-case-studies.pdf -- The "Case Studies" volume shares the inspiring stories of real-life Solo Build It! WAHMs and their Web sites.

wahm-get-organized.pdf -- "Get Organized to Work at Home" offers tips on managing your household and family successfully while you work.

Instructions:


You will need Adobe Reader (the latest version is recommended) installed on your computer in order to open and read this ebook. You can get Adobe Reader here (a new window will open so you can download it without leaving this page).

If you want to open the file in your browser window, just click on the link. However, if you want to download the file to view later, then right-click on the link and choose "Save Target As" or "Save File As." Then select where you want to save the file on your hard drive.

Once you have saved the file, locate where you saved it, and double click to open.

In order to print, open the downloaded file, and select the "Print" option from the ebook menu.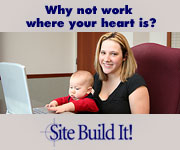 ---

Return to top of WHAM-IT! Masters Course
Return to FREE eBooks
Return to Beading Design Jewelry home page.